What does your dream workshop look like? Does it have a full living space including an entertainment room, an office, a kitchen, custom kids play areas, and bedrooms? How about a full movie theater? How about an elevator? Most of you probably didn't think such things were possible! I know I didn't! At least until I visited "The Barn" on Orcas Island.
Last week I took a trip out to Orcas Island with Jim Spane, to look at this beautiful shop built by Spane Buildings. The purpose of our trip was to get some video of the building, and to visit with the owner Bill Wulff. When we first got out there, I was blown away by the property. The Barn is set down in a large clearing. It was completely surrounded by trees, and at first glance, it looked more like a kids' dream play area than a man cave.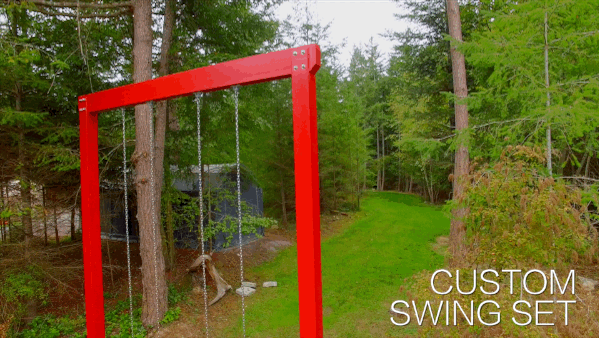 The sun had barely risen when we arrived, so it took a while for me to see the full magnitude of the facility. As I circled the building, taking video of the exterior, I was blown away by the size of the building. It seemed to go on forever. When Bill Wulff arrived to let us in, I was eager to get inside to see what this enormous building had to offer.
When Bill took us inside, the first room we saw was the workshop.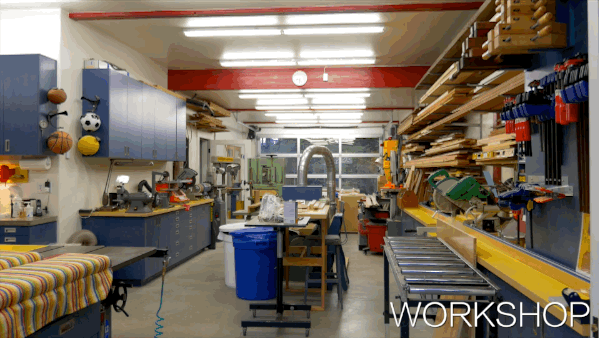 In my time doing these projects with Spane Buildings, I have noticed two different types of workshops. The first type of shops are those set up like museums. They are spotless, organized, and they look like no work happens there. The second type of shops look like they are used on a daily basis. That was the case with Bill Wulff's. There were projects going on everywhere. This set up once again gave me the impression that "The Barn" wasn't a man cave, but a place meant for family fun.
As we continued on our tour, we passed an elevator entrance.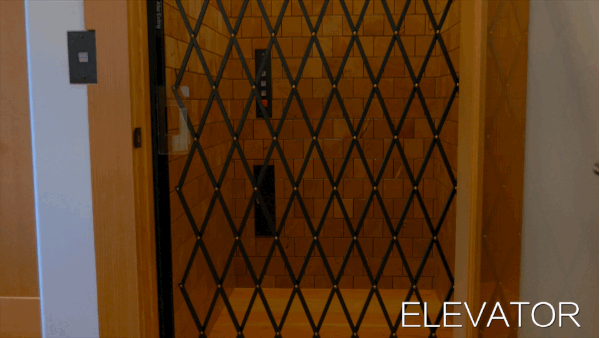 We then passed into the entertainment room.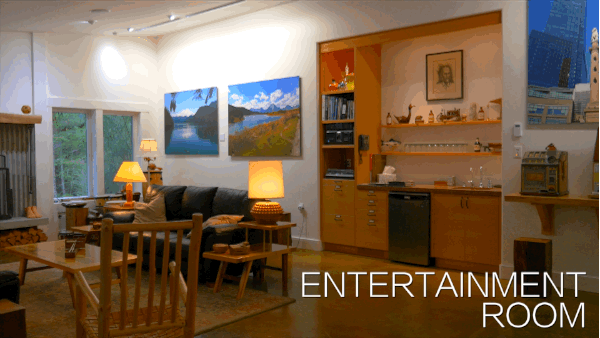 I could immediately see the care and thought that Wulff put into this space. The room featured a pool table, antique slot machines, sitting areas, custom concrete flooring, and a custom fireplace design that rivaled anything you've seen on HGTV.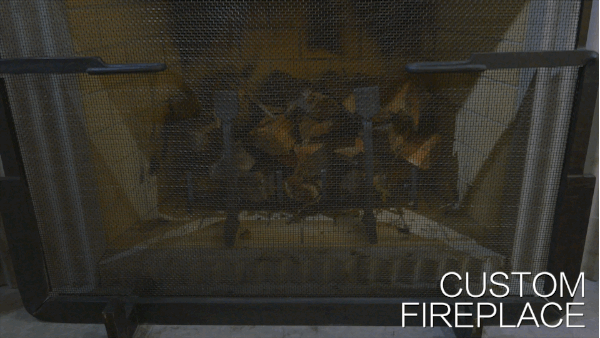 Next we went upstairs into the dining room and kitchen areas.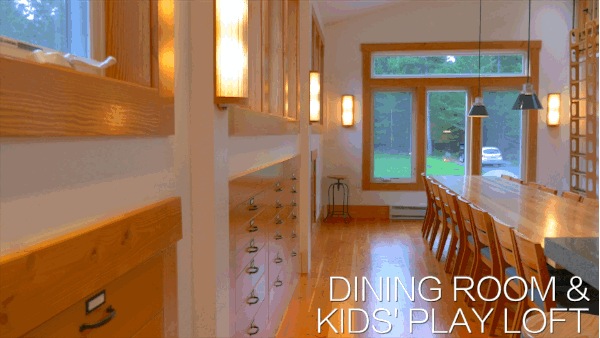 This part of the building was surprisingly bright. The rooms featured white walls with custom wood trim. The dining room table stretched the length of the room, and above it was a designated kids play loft. I immediately thought how much fun this place would be for a child. It seemed that every corner featured an element designed for family.
From there we entered the movie theater.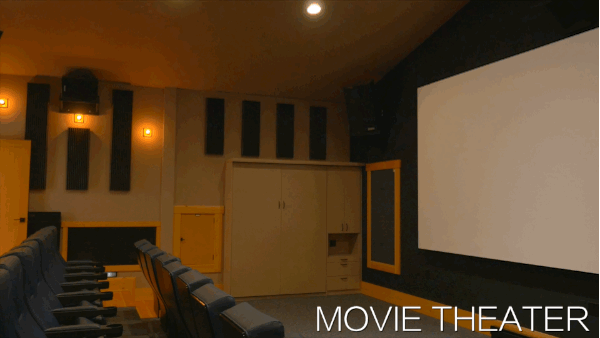 As a huge film buff, it has always been my dream to have a screening room in my house. Selfishly, if I had such a room, I would most likely share it with just my family. That was not the case with Bill Wulff. Bill explained to me that his initial vision for "The Barn" was as a family gathering place, and a community movie theater. Since the Barn's completion, Bill has had several community events and screenings there. He is always willing to share his space with others.
Takeaways
It's one thing to build a "man cave" or a "she shed." It's another to create a space to share with everyone. Bill Wulff has done the latter, and you can feel it when you visit "The Barn". Everything about it is inviting and peaceful. It's not a temple of solitude, it's a temple of togetherness, and Bill Wulff wouldn't have it any other way. He said, "I wanted a building where family could come and be together". I admire Bill Wulff for that.
Spane Buildings was honored to construct this space for Bill Wulff and his family. When I asked Jim Spane what his impressions of "The Barn" were, he simply said, "It's amazing. Family is really important to me too, so it's cool to see someone put so much effort into creating the perfect family gathering place."
Spane Buildings has been around since 1945. In that time they have become the most trusted post frame builder in Washington State. For more information about Spane Buildings, or to request a quote, CLICK HERE
Here is another short video showing the features of The Barn on Orcas Island.