Back in August we shared a video of a Spane Buildings reroof on Camano Island. It was a residential reroof, using PABCO Paramount Advantage Laminated Shingles. I took another trip out there this week to see how the roof was holding up after the first few rain storms of the season. When I saw how well the roof was holding up, I was astounded. Check it out:
Even though there was some debris from surrounding trees, the new PABCO roof was as good as new.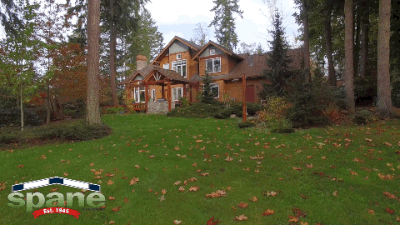 To find out why the roof was doing so well, I spoke with the Spane Buildings Roofing Division Manager Justin Shirley.
Justin had this to say, "When we initially took that job, the homeowner had a shake roof on the home. While they enjoyed the look of the shake, they wanted the most durable roof possible. They chose PABCO Paramount Advantage because it had the aesthetic look they wanted, but more importantly, it gave them the most protection possible."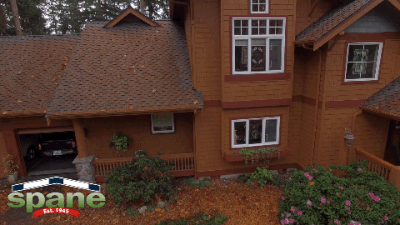 Near the end of our conversation, I asked Justin what people could do to protect their roofs during the harsh Washington seasons.
These were Justin's tips for maintaining your roof
Inspect your roof before the late October/November months
Keep your roof clean of debris
Ensure there is no standing water on your roof
Remove moss from your roof as soon as it appears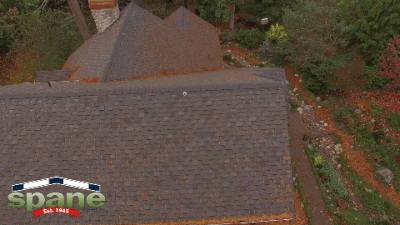 For 70 years, Spane Buildings has built their reputation on honesty, hard work, and craftsmanship. The roofing division is exactly the same way. As the Washington State leader in pole and post frame buildings, Spane Buildings' work can be seen in Whatcom, Skagit, Snohomish, King, and Pierce County. To learn more, or to request a quote, CLICK HERE