We recently finished this beautiful re-roof for Margo in Woodinville, WA. Margo was so pleased with her experience with Spane Buildings, she wrote the following:
A good contractor has competent employees.  A great contractor has competent employees who practice their craft at a level above and beyond those who are merely good. These are the employees who show commitment to the job. Jim Spane is a great contractor.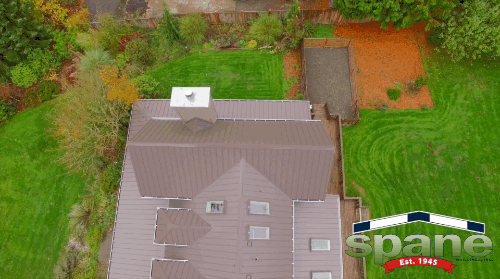 I researched and chose Nu-Ray Metals to use for my re-roof project and went to the Nu-Ray office for further research.
I researched roofing contractors and chose Spane Buildings to install the Nu-Ray metal roof based on:
Experience of volume of installed metal roofs
Knowledge of the product and direct access to the manufacturer (Spane ordered directly from the manufacturer rather than going through a roofing supply middleman)
Knowledge of installation procedures
Price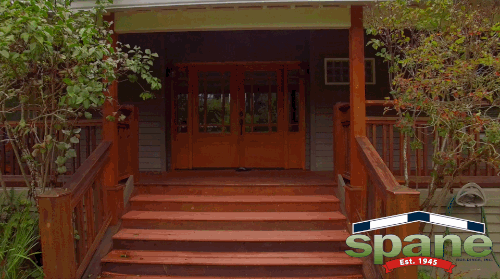 Above all is the ability to listen and appropriately respond to questions and concerns before and during the project. I both met with the person who would become my main contact, Justin Shirley, and I met with Justin and with Jim Spane before finalizing my contractor decision.
At every step of the way, Spane Buildings ensured the installation of a great roof and ensured the protection of my house, including the areas of new construction, new skylights, new gutters, and a just-completed exterior paint job. Concerns were addressed immediately and solutions implemented.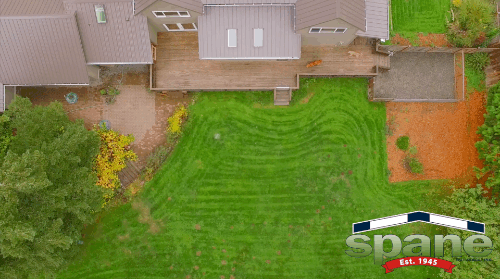 This was a multiple-months project. The result is a stunning roof under which I feel safe and secure. It's the perfect roof for my house and for the environment.  It's a statement roof that leaves in me in awe at how much it has added to the beauty I already saw in my home.
We are so grateful for the opportunity to work with Margo on her beautiful new roof! To learn more about the Spane Roofing Division, or to request a quote, CLICK HERE