Spane Buildings recently completed this metal reroof for the Coast Guard Station in Bellingham, WA.
The materials for the metal roof were manufactured by Nu-Ray Metals. The roof features an 18 inch, 24 gauge panel, with a special Kynar coastal guard paint, that will hold up to the roughest weather, and maintain it's great look for years to come.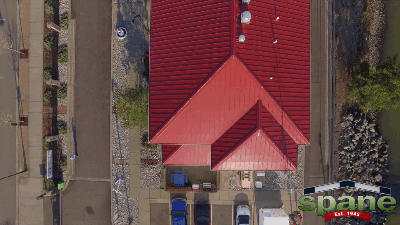 Spane Buildings has built it's reputation on hard work since 1945. They've taken that work ethic, and applied to their roofing division. For more information, and to get your new roof started, fill out a form for your building homework.